This fall, our chapters in the U.S. and abroad have been active with numerous events on business, public policy, and more. 
Last month, MBA and professional Smith Soc members joined economist Matthew Mitchell (@mattmitchell80), director of the Equity Initiative and senior research fellow at the Mercatus Center, for a seminar on the relationship between business and government.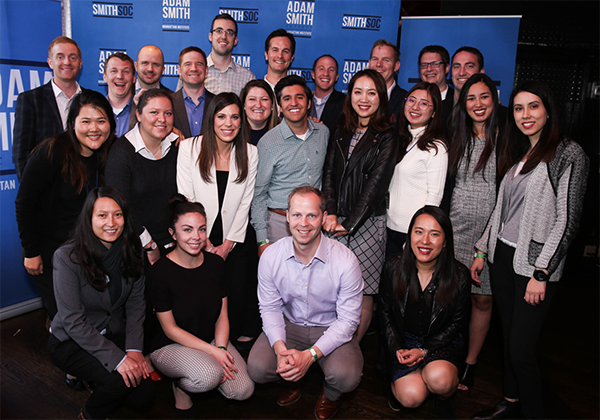 Earlier this month, our chapter at UVA Darden hosted Liberty Week for the second year in a row. With over four days of well-attended lectures, the UVA community got a chance to go in-depth with topics like automation and emerging markets. Speakers included:
On April 21-22, we gathered over three-hundred student and professional members, along with a program of prominent business and thought leaders to discuss free markets and institutions at our Fifth Annual National Meeting.