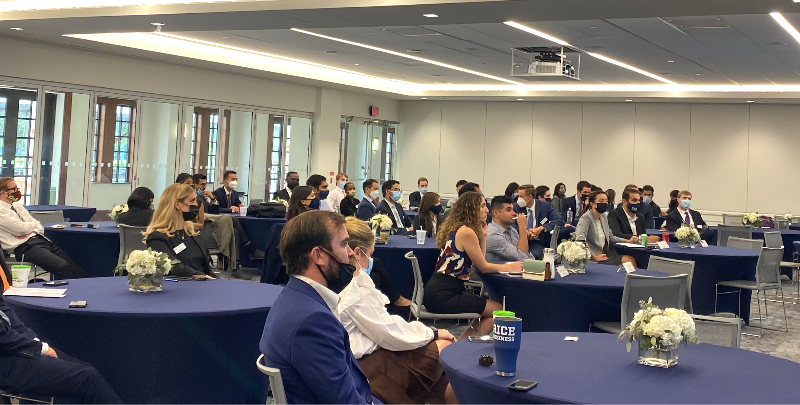 On September 18, our Rice Jones chapter kicked off its 2021-2022 programming with a talk on the microchip shortage and supply chain disruption more broadly by Cato Institute senior fellow Scott Lincicome.
Right before Labor Day, young supporters of the Adam Smith Society from across the state of Texas gathered in Austin to participate in a robust discussion with Manhattan Institute president Reihan Salam and director of State and Local Policy Michael Hendrix.
National Meeting 2021 took place online last week. We welcomed a range of top executives, thought leaders, and academics for discussion on free-market capitalism's biggest challenges—from woke capitalism, to inequality and human capital, to cronyism.
 
Speakers inclued Dr. Condoleezza Rice, Jeff Yass, Steve Liesman, Vivek Ramaswamy, Luigi Zingales, Jason Riley, Allison Schrager, and more.
 
This past weekend, the Adam Smith Society held its third-annual Case Competition in Los Angeles, CA. Smith Soc's multi-chapter case competition ("Case Comp"
This fall, our chapters in the U.S. and abroad have been active with numerous events on business, public policy, and more. 
This summer we hosted receptions in London, Houston, Austin, Boston, Chicago, Dallas, New York, San Francisco, and Washington, D.C.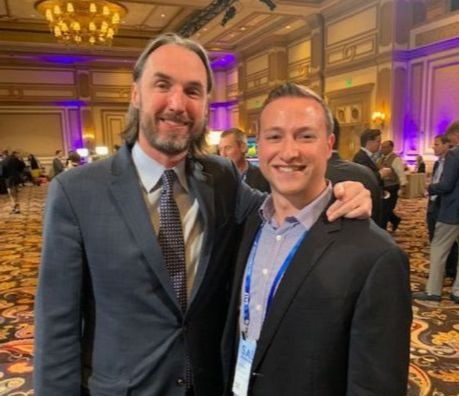 Last week, members had the opportunity to attend SkyBridge Capital's SALT Conferencein Las Vegas—a "global thought leadership forum devoted to unlocking growth opportunities in the fields of finance, economics, entrepreneurship, public policy, technology and philanthropy." Speakers included 
Last week, a group of Smith Soc members from across the country embarked on a weeklong trek to Israel. Over the course of the trip, members unraveled how Israel became the Startup Nation—meeting with representatives from venture capital, startups, government, and the media, including the Jerusalem Post. Members toured Old City Jerusalem and met with the former chief scientist of the Israeli Ministry of Economy. The group also visited JVP, a prominent venture capital firm, and Mobileye, a leading autonomous vehicle company.
As part of the Smith Society

Aspiring for variety,

We look at autonomy

Within the economy.

I hope it brings notoriety!

—Limerick by UVA Darden member James (Asher) Begley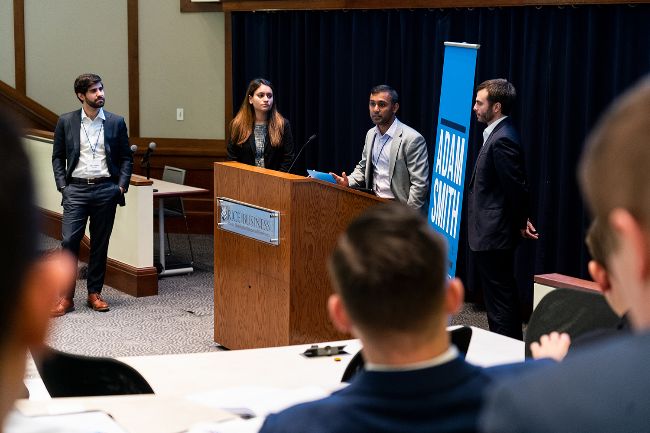 Last month, MBA and professional Smith Soc members joined economist Matthew Mitchell (@mattmitchell80), director of the Equity Initiative and senior research fellow at the Mercatus Center, for a seminar on the relationship between business and government.