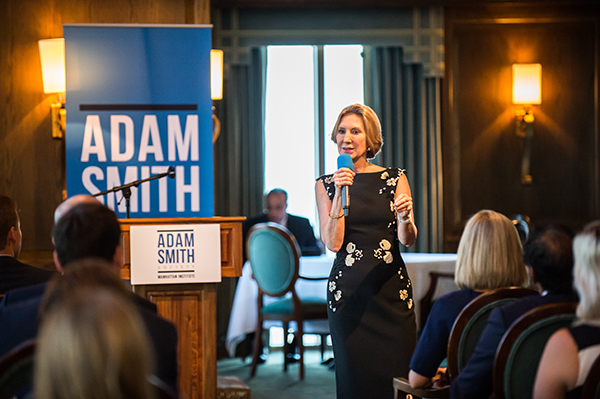 Earlier this month, our three Texas-based professional chapters in Austin, Dallas, and Houston hosted their summer welcome receptions.
Over the weekend, professional members and recent MBA graduates traveled to Kiawah Island, South Carolina, to discuss the modern relevance of Adam Smith.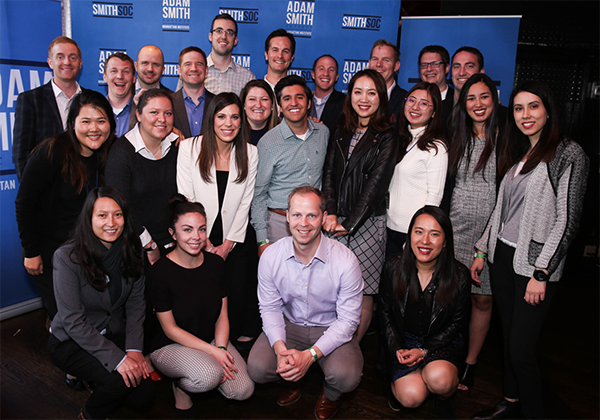 Last weekend, student members from our Columbia, NYU, and UVA Darden chapters trekked to D.C. for a weekend immersed in public policy. 



This month, our Adam Smith Society chapters have hosted a number of intellectually engaging events for our members — both at home and abroad.
On October 19, the Adam Smith Society sponsored a debate at Dallas's famed Old Parkland on the resolution, "A universal basic income is necessary in the age of automation." The debate featured two of the most prominent voices on the idea of UBI: Charles Murray of the American Enterprise Institute and Jared Bernstein from the
On Tuesday August 1st, the Smith Soc summer receptions series came to a conclusion as Smith Soc Chicago hosted a panel discussion about the ongoing Illinois budget crisis.