On November 17, Adam Smith Society Young Leaders gathered in New York City to listen to a fireside chat with MI's Allison Schrager and AQR founder and Chief Investment Officer Cliff Asness on "Shareholder Primacy and Stakeholder Welfare." The co
National Meeting 2021 took place online last week. We welcomed a range of top executives, thought leaders, and academics for discussion on free-market capitalism's biggest challenges—from woke capitalism, to inequality and human capital, to cronyism.
 
Speakers inclued Dr. Condoleezza Rice, Jeff Yass, Steve Liesman, Vivek Ramaswamy, Luigi Zingales, Jason Riley, Allison Schrager, and more.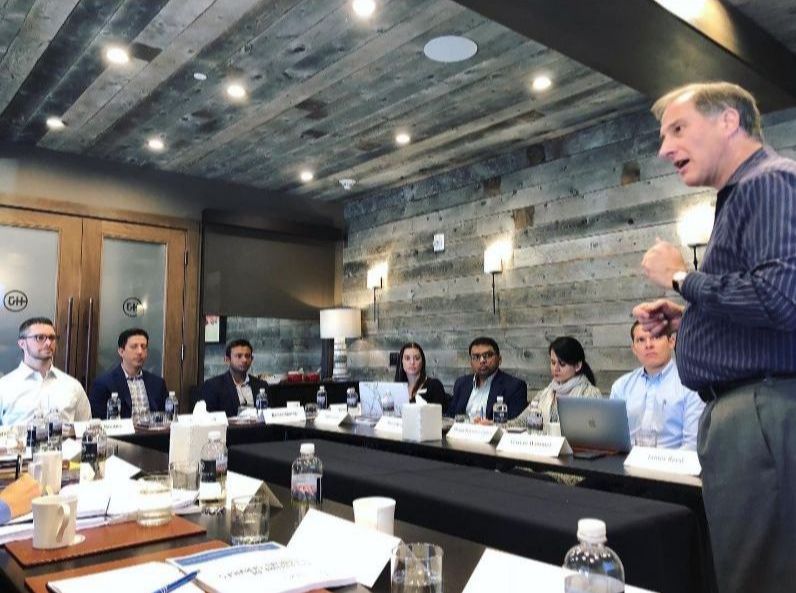 Last weekend weekend, 15 student and professional members from a variety of our chapters convened in Jackson Hole, Wyoming for a Smith Soc Trek on the future of financial services.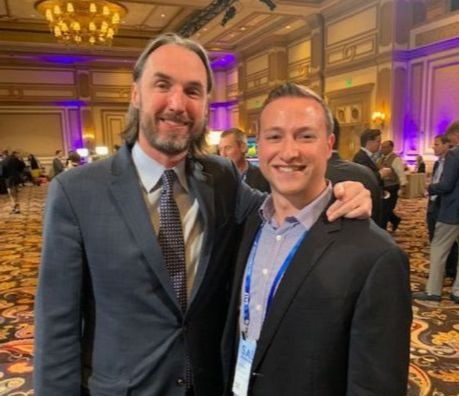 Last week, members had the opportunity to attend SkyBridge Capital's SALT Conferencein Las Vegas—a "global thought leadership forum devoted to unlocking growth opportunities in the fields of finance, economics, entrepreneurship, public policy, technology and philanthropy." Speakers included 
On April 21-22, we gathered over three-hundred student and professional members, along with a program of prominent business and thought leaders to discuss free markets and institutions at our Fifth Annual National Meeting.
On Friday March 31st, Smith Soc members from our chapter at the Brandeis International Business School made a Trek last week to New York City to explore Wall Street and Midtown firsthand, and meet directly with several Smith Soc alumni.
At a mid-day luncheon at the Penn Club, Brandeis members met with three Smith Soc alumni:
The New York City Professional Chapter of SmithSoc held its Summer Reception on the evening of Wednesday July 27 at a Midtown rooftop bar and lounge. The chapter was joined by Leon Cooperman, the founder of Omega Advisors and acknowledged to be one of the most successful hedge fund managers today. Mr. Cooperman was interviewed by Tom Keene of Bloomberg Radio. Their conversation touched on a variety of topics, including Mr. Cooperman's history in the field of finance, his advice for young professionals, and his personal philosophy of philanthropy.