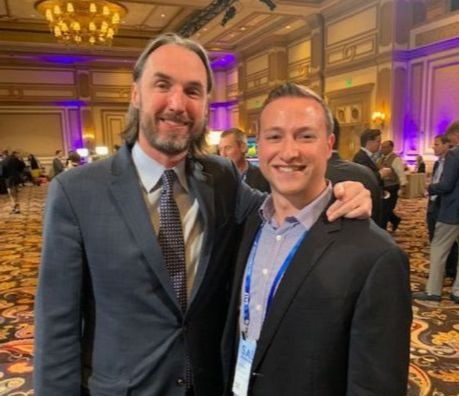 Last week, members had the opportunity to attend SkyBridge Capital's SALT Conferencein Las Vegas—a "global thought leadership forum devoted to unlocking growth opportunities in the fields of finance, economics, entrepreneurship, public policy, technology and philanthropy." Speakers included 
The New York City Professional Chapter of SmithSoc held its Summer Reception on the evening of Wednesday July 27 at a Midtown rooftop bar and lounge. The chapter was joined by Leon Cooperman, the founder of Omega Advisors and acknowledged to be one of the most successful hedge fund managers today. Mr. Cooperman was interviewed by Tom Keene of Bloomberg Radio. Their conversation touched on a variety of topics, including Mr. Cooperman's history in the field of finance, his advice for young professionals, and his personal philosophy of philanthropy.
The Smith Soc Chapter at the Columbia Business School hosted hedge fund manager and philathropist Paul Singer for a moderated discussion on November 12th. Mr. Singer is the foudner and president of the Elliott Management Corporation as well as the founder of the Paul E. Singer Foundation. Leading the discussion and partnering Mr. Singer on stage was Dan Senor, former member of the President George W.