Health Care Conference in San Francisco
February 14, 2020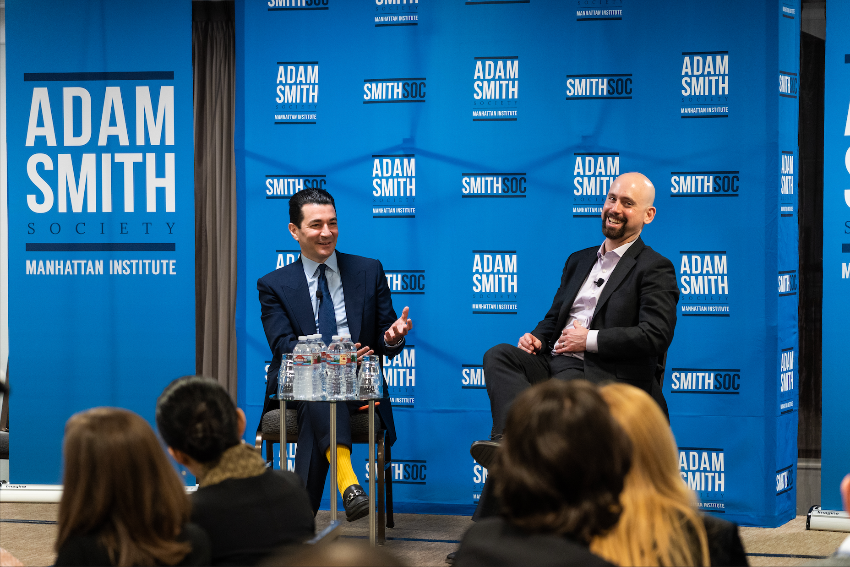 Last week, more than 100 Adam Smith Society members and healthcare industry experts met in San Francisco for our Health Care 2040 conference, an industry conference focused on technological and business model innovation in health care over the next several decades. The audience consisted of Smith Soc members from fields as diverse as hospitals, pharma, insurance, startups, consulting, venture capital, private equity, and more. Our keynote speaker, Scott Gottlieb, discussed the coronavirus outbreak, pharmaceutical costs and approval pipelines, and precision medicine with Paul Howard, the Director of Public Policy for Amicus Therapeutics. Later, the health care entrepreneurs Andrea Coravos (Elektra Labs), Yoona Kim (Arine), and Sebastian Seiguer (emocha Mobile Health) offered their advice to future startup founders on everything from management, staffing, product vision, marketing, and funding.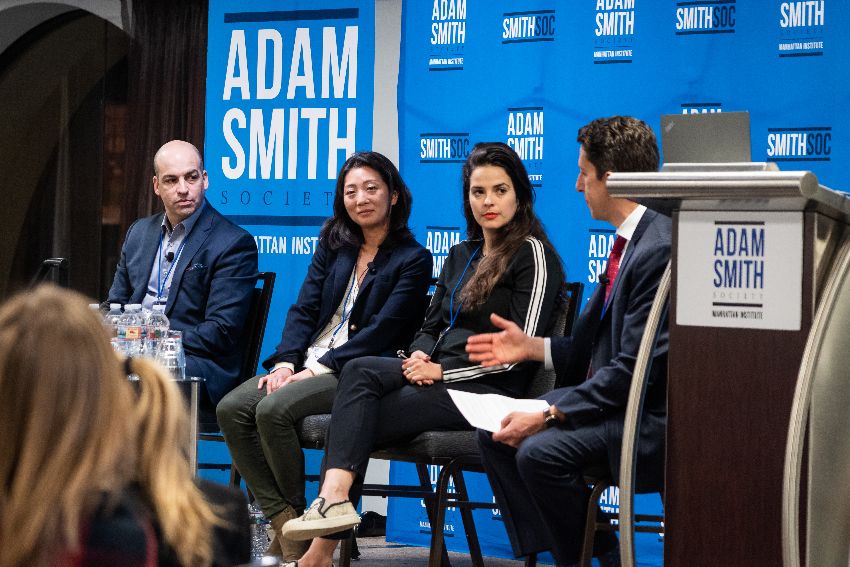 On Saturday, a panel of leaders in health care provision discussed how both new technology and new business models can dramatically lower the cost of health care services going forward. The panelists were Daniel Liljenquist, Chief Strategy Officer for Intermountain Health, a large and innovative hospital network based in Utah, Andrew Le, co-founder and CEO of Buoy Health, a startup that uses machine learning to help people self-diagnose their medical conditions, and Jason Hwang, the co-author, with Clayton Christensen, of The Innovator's Prescription.
Later in the morning, Chris Pope of the Manhattan Institute and Sally Pipes of the Pacific Research Institute discussed market-driven public policy solutions that would enable markets and competition to solve many of the challenges in healthcare.
Over lunch, Paul Howard interviewed Matthew Cook, Executive Director of Strategic Initiatives for Gilead Sciences, on the political climate around pharmaceutical costs, the role of the pharmaceutical industry in bringing down health care spending overall, and reforming the payment/reimbursement process for innovative, disease-curing drugs.
Following lunch, Smith Soc members had the opportunity to meet in small groups with a number of our speakers to discuss in even greater detail the topics covered by the panels.
Finally, the conference concluded with a discussion on disruption and innovation in health technology featuring George Savage of Proteus Digital Health and Philip Sawyer, former CEO of Invuity and currently the co-founder of Helix Ventures.