Summer Receptions Across Texas
July 30, 2018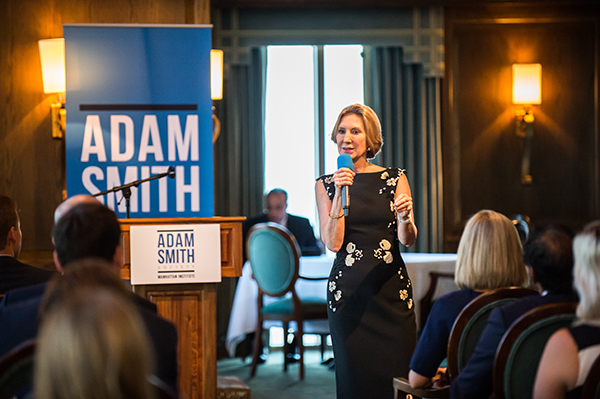 Earlier this month, our three Texas-based professional chapters in Austin, Dallas, and Houston hosted their summer welcome receptions.
Starting in Dallas, Carly Fiorina—2016 presidential candidate and former CEO of Hewlett-Packard—discussed leadership. Having recently founded the nonprofit Unlocking Potential, Ms. Fiorina stressed the importance of community support networks and cooperation in solving modernity's most pressing problems. She highlighted humility and courage as necessary qualities for leadership.
In Austin, TechNet's Caroline Joiner discussed the rise of "Silicon Hills," describing the steps that Austin is taking to amplify its innovative ecosystem. And in Houston, Bayou City Energy founder William McMullen talked about how the legacy energy industry has been facilitating new companies and jobs, particularly in the IT sector.