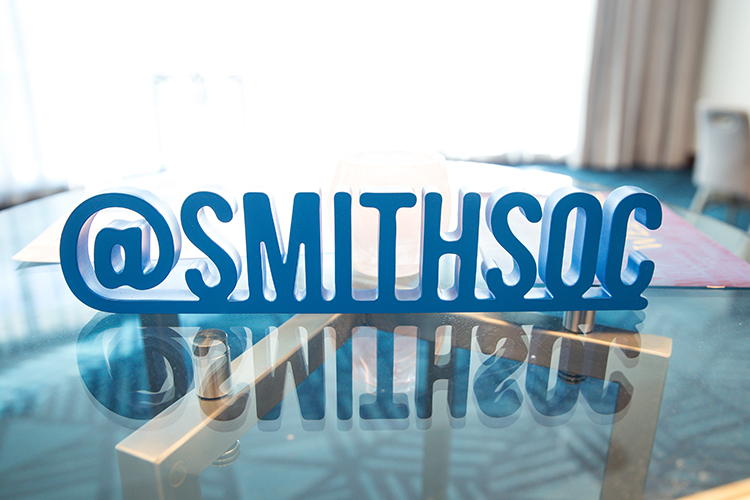 Summer Receptions Across Nine Major Cities
August 16, 2019
This summer we hosted receptions in London, Houston, Austin, Boston, Chicago, Dallas, New York, San Francisco, and Washington, D.C. 
We started in London with a conversation with Joseph Sternberg on the economic future for millennials. In Houston, urbanism expert Joel Kotkin and the Greater Houston Partnership's Bob Harvey shared their thoughts on Houston's economy—how the city can move beyond the energy industry and address needs in transportation, infrastructure, and zoning. To wrap up the month of June, we visited Chicago to learn about interest rates, bond markets, and the Federal Reserve with Jim Grant of Grant's Interest Rate Observer. In Boston, Edward Glaeser spoke about urbanization, the growing prominence of cities in economic life, and modern challenges for zoning, infrastructure, and transportation.
In July, Frances Newton Stacy, director of portfolio strategy at Optimal Capital, and Adam Lashinsky, executive editor of Fortune magazine, joined our reception in San Francisco for a discussion on capitalism. In a conversation led by Adam Smith Society executive director Greg Menken, the pair spoke on capitalism and the challenges of inequality in the modern economy. In Austin, Matthew Gallagher of Parsley Energy Inc. discussed the future of energy in Texas, while hospitality management and real estate expert Rob Hays spoke to our Dallas chapter on the pros and cons of taking a company public. In New York City, Smith Soc member Rob Li led a discussion with Sander Gerber of Hudson Bay Capital on the hedge fund industry, macroeconomic policy, and the current political climate.
We concluded our summer receptions in Washington, D.C. with remarks on the future of American infrastructure from Diana Furchtgott-Roth, Deputy Assistant Secretary for Research and Technology at the Department of Transportation. 
Experience the benefits of Adam Smith Society membership by joining or renewing as a professional member.