In 1970, Milton Friedman urged business leaders to prioritize shareholder value when making business decisions. Businesses have turned away from this model of late, and are instead actively pursuing social and political goals.  Is it good for society when businesses promote political causes and take social stances? Is it good for business? What are the costs when corporate managers focus exclusively on maximizing profit?  
The MIT Sloan Smith Soc chapter hosted a virtual debate between Roivant founder and chairman Vivek Ramaswamy and Chicago Booth Professor Luigi Zingales on the topic: "Is 'Woke Capitalism' a Threat to Democracy?" The discussion focused on the potential benefits and the realistic downsides of moving away from shareholder primacy.  
This event was open to Adam Smith Society student members and Professional and Young Leader supporting members. Thank you for your continued support of the Adam Smith Society.
SPEAKERS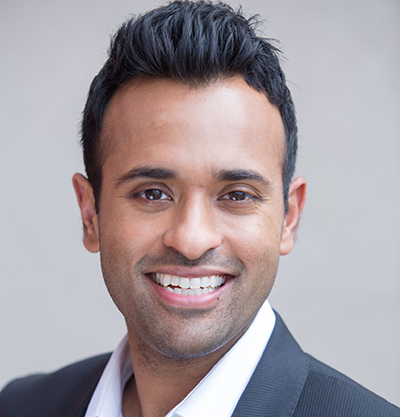 Vivek Ramaswamy is the founder and executive chairman of Roivant Sciences. Roivant is focused on developing transformative medicines faster by building technologies and deploying talent in creative ways and has developed over 40 medicines in multiple disease areas. He is also the author of Work, Inc., and a graduate of Yale Law School.
Luigi Zingales is the Robert C. McCormack Distinguished Service Professor of Entrepreneurship and Finance at Chicago Booth and director of the Stigler Center at the University of Chicago. He is author of A Capitalism for the People, among other writings, and co-host of the podcast Capitalisn't.