National Meeting 2021 took place online last week. We welcomed a range of top executives, thought leaders, and academics for discussion on free-market capitalism's biggest challenges—from woke capitalism, to inequality and human capital, to cronyism.
 
Speakers inclued Dr. Condoleezza Rice, Jeff Yass, Steve Liesman, Vivek Ramaswamy, Luigi Zingales, Jason Riley, Allison Schrager, and more.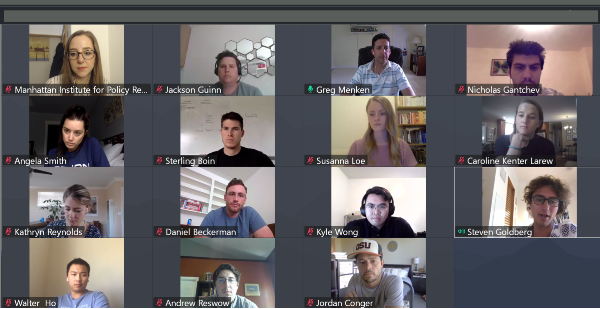 Our incoming 2020-21 student chapter leaders convened for a virtual Leadership Retreat last week.
This fall, our chapters in the U.S. and abroad have been active with numerous events on business, public policy, and more. 
This summer we hosted receptions in London, Houston, Austin, Boston, Chicago, Dallas, New York, San Francisco, and Washington, D.C. 
Poets & Quants has released its list of 100 MBAs To Watch in the Class of 2019.Congratulations to members Michael Bailey (SMU Cox), Svitlana Niskoklon (UNC Kenan-Flagler), Tyler Yoder (Indiana-Kelley), and Michael Annunziata (USC Marshall) for appearing on this year's list. Explore the full list.
The Adam Smith Society is pleased to introduce Greg Menken as our new Executive Director. With two decades of experience in membership development, coalition-building, and public affairs, Greg is charged with building upon the proud legacy of the Adam Smith Society and guiding us into the next phase of growth. He strongly believes that the power of the organization lies in its members and looks forward to developing new opportunities to further enhance the understanding and stewardship of the free-enterprise economic system.
As part of the Smith Society

Aspiring for variety,

We look at autonomy

Within the economy.

I hope it brings notoriety!

—Limerick by UVA Darden member James (Asher) Begley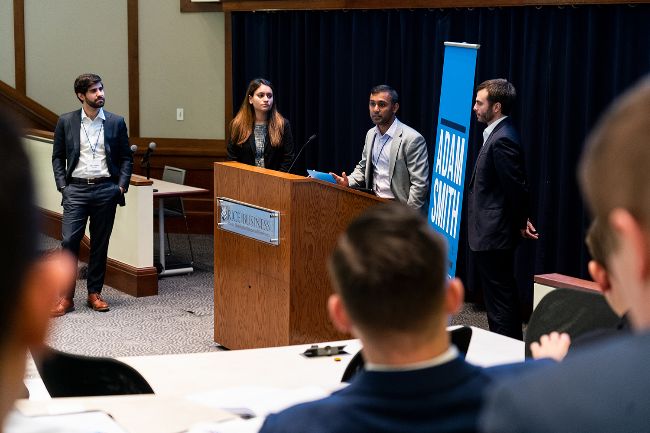 Daniel Loeb—Founder and CEO, Third Point LLC—will receive the Adam Smith Society's 2019 Principled Leadership Award and speak at the National Meeting. The Principled Leadership Award honors business leaders who understand the centrality of free markets to our economic system and civic life.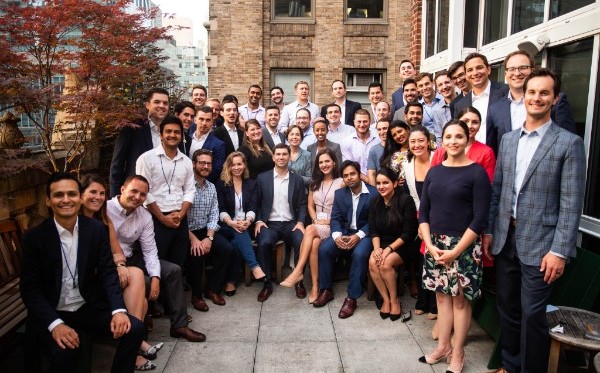 On Saturday, July 28, our 2018–19 student chapter leaders joined us in midtown Manhattan for our Leadership Retreat. During the day on Saturday, chapter leaders heard from Smith Soc staff and alumni on best practices for management, marketing, and more. In the evening, everyone gathered for a rooftop cocktail reception with Marilyn G.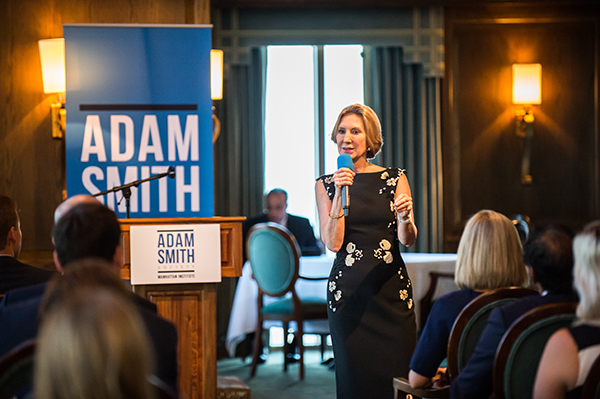 Earlier this month, our three Texas-based professional chapters in Austin, Dallas, and Houston hosted their summer welcome receptions.