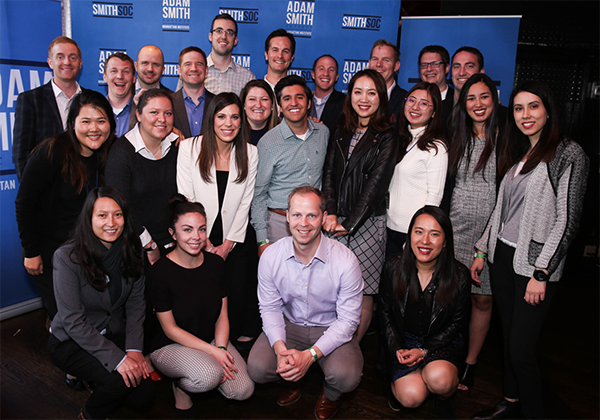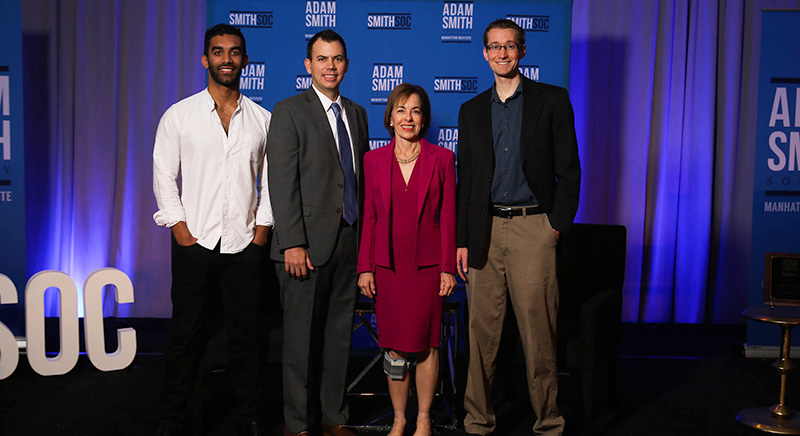 Bloomberg Businessweek released their 2017 rankings for best U.S. business schools. According to Bloomberg, "each school's ranking is based on surveys of recruiters, alumni, and students, as well as recent graduates' success at landing jobs and securing high starting wages." We are proud to say there are Adam Smith Society chapters at each of the top 10 MBA programs in America.
Smith Soc hosted its annual Leadership Retreat at a private club near New York City's Central Park this Saturday July 29. With chapter leaders from nearly every student chapter as well as the leaders of a couple of prospective new chapters hoping to join us this year, energy end enthusiasm for the coming year of free market market-oriented on-campus programming was high.
On Wednesday July 19, Smith Soc's Houston Professional Chapter hosted its annual summer reception. The event featured Stephen Trauber, the Vice Chairman and Global Head of Energy Power Chemical at Citigroup. One of the nation's leading experts on the energy sector, Trauber has served as a financial advisor on over $300 billion of energy transactions, including many of the most significant M&A and financing transactions in the oilfield service, exploration, production, refining and marketing sectors.
On April 21-22, we gathered over three-hundred student and professional members, along with a program of prominent business and thought leaders to discuss free markets and institutions at our Fifth Annual National Meeting.
On Thursday April 13th, several of Smith Soc's Boston-area chapters and members - the Boston professional chapter, the MIT Sloan chapter, and the affiliated students at Harvard Business School - welcomed former New York City Police Commissioner Ray Kelly.
On Friday March 31st, Smith Soc members from our chapter at the Brandeis International Business School made a Trek last week to New York City to explore Wall Street and Midtown firsthand, and meet directly with several Smith Soc alumni.
At a mid-day luncheon at the Penn Club, Brandeis members met with three Smith Soc alumni:
Our chapter at the University of Chicago Booth School of Business welcomed alumnus David Booth for a dinner on Thursday evening. Thanks to Mr. Booth for an enlightening discussion of entrepreneurship, business leadership, the benefits of the free market, and the dangers of crony capitalism. There was also an informal Q&A with chapter members.