Join us on Tuesday, December 7, 8:00pm ET, for the fourth installment of the Smith Soc Readers' Roundtable with Roivant Sciences founder and chairman Vivek Ramaswamy on his bestseller Woke, Inc.: Inside Corporate America's Social Justice Scam.
Register to receive a copy of the book* and attend the December 7 talk with Vivek Ramaswamy.
*Adam Smith Society Professional members will receive complimentary copies of selected books and an exclusive Smith Soc leather bookmark. Find out more about supporting our work here.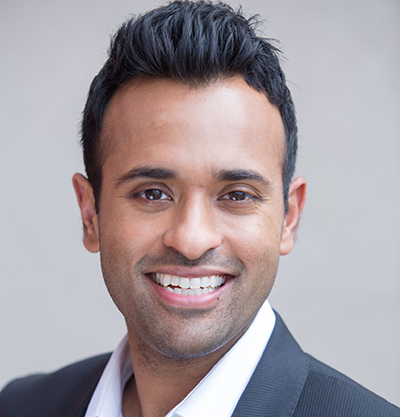 Vivek Ramaswamy is founder and executive chairman of Roivant Sciences. Roivant is focused on developing transformative medicines faster by building technologies and deploying talent in creative ways and has developed over 40 medicines in multiple disease areas. He is also the author of Work, Inc., and a graduate of Yale Law School.
The Adam Smith Society Readers' Roundtable is a virtual quarterly book club exclusively for Smith Soc Professional members who want to dive deeper into some of today's most insightful and influential books on free market ideas and public policy.