On Wednesday, September 22, Smith Soc students from Harvard Business School, BU (Questrom), and MIT (Sloan) chapters gathered with Boston-area alumni at Grafton Street Pub in Cambridge to network and exchange ideas.
Concern has been growing across the political spectrum about the power and influence of Big Tech—on everything from its censoring speech to quashing competition. This week, the EU took sweeping action to curb this power.
Why do public policy solutions often fail to meet the lofty expectations of lawmakers? In an energetic new work, The Voltage Effect, University of Chicago economist John List investigates what makes a policy agenda succeed.
On November 17, Adam Smith Society Young Leaders gathered in New York City to listen to a fireside chat with MI's Allison Schrager and AQR founder and Chief Investment Officer Cliff Asness on "Shareholder Primacy and Stakeholder Welfare." The co
In our goal to deliver unique opportunities to our members during this challenging time, launched virtual programming—a series of interactive online video briefings by policy experts on a variety of topics including the many dimensions of the evolving coronavirus crisis.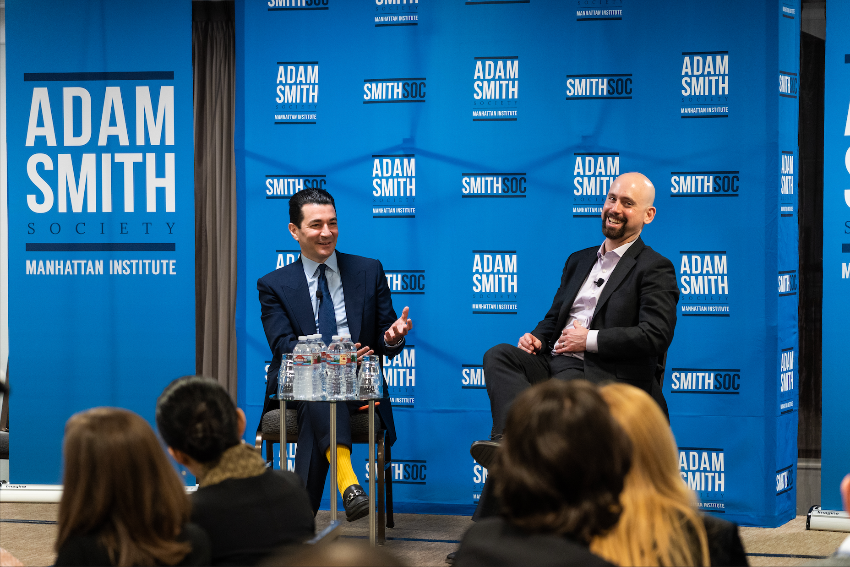 Last week, more than 100 Adam Smith Society members and healthcare industry experts met in San Francisco for our Health Care 2040 conference, an industry conference focused on technological and business model innovation in health care over the next several decades.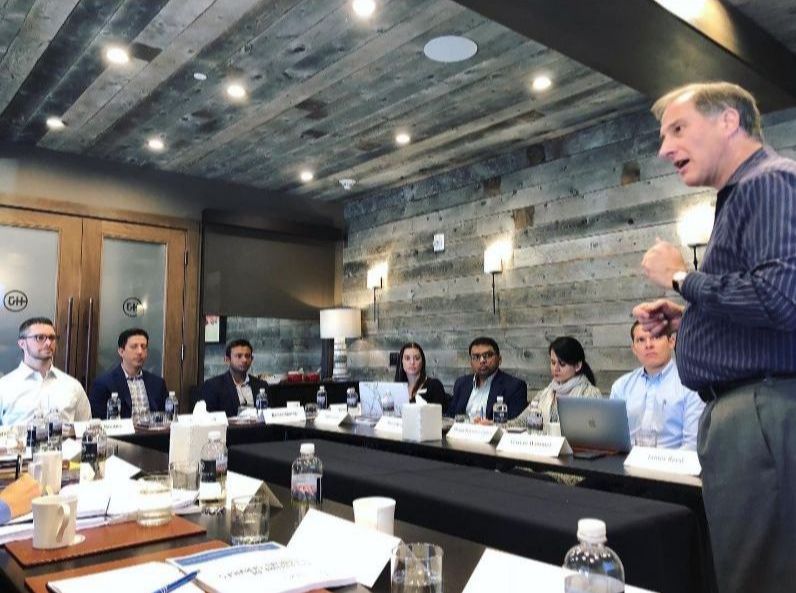 Last weekend weekend, 15 student and professional members from a variety of our chapters convened in Jackson Hole, Wyoming for a Smith Soc Trek on the future of financial services.
This fall, our chapters in the U.S. and abroad have been active with numerous events on business, public policy, and more.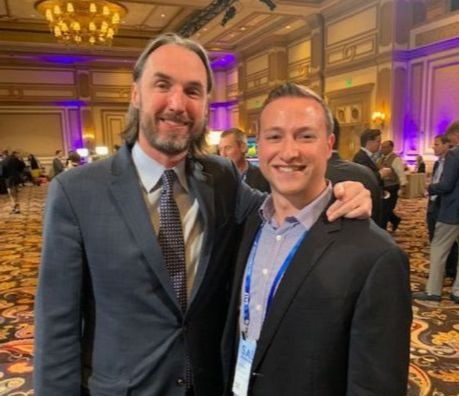 Last week, members had the opportunity to attend SkyBridge Capital's SALT Conferencein Las Vegas—a "global thought leadership forum devoted to unlocking growth opportunities in the fields of finance, economics, entrepreneurship, public policy, technology and philanthropy." Speakers included