More than a dozen Smith Soc members trekked to Palm Springs, California, for a weekend of discussion with scholar and investor George Gilder on the disruptive potential of blockchain technology.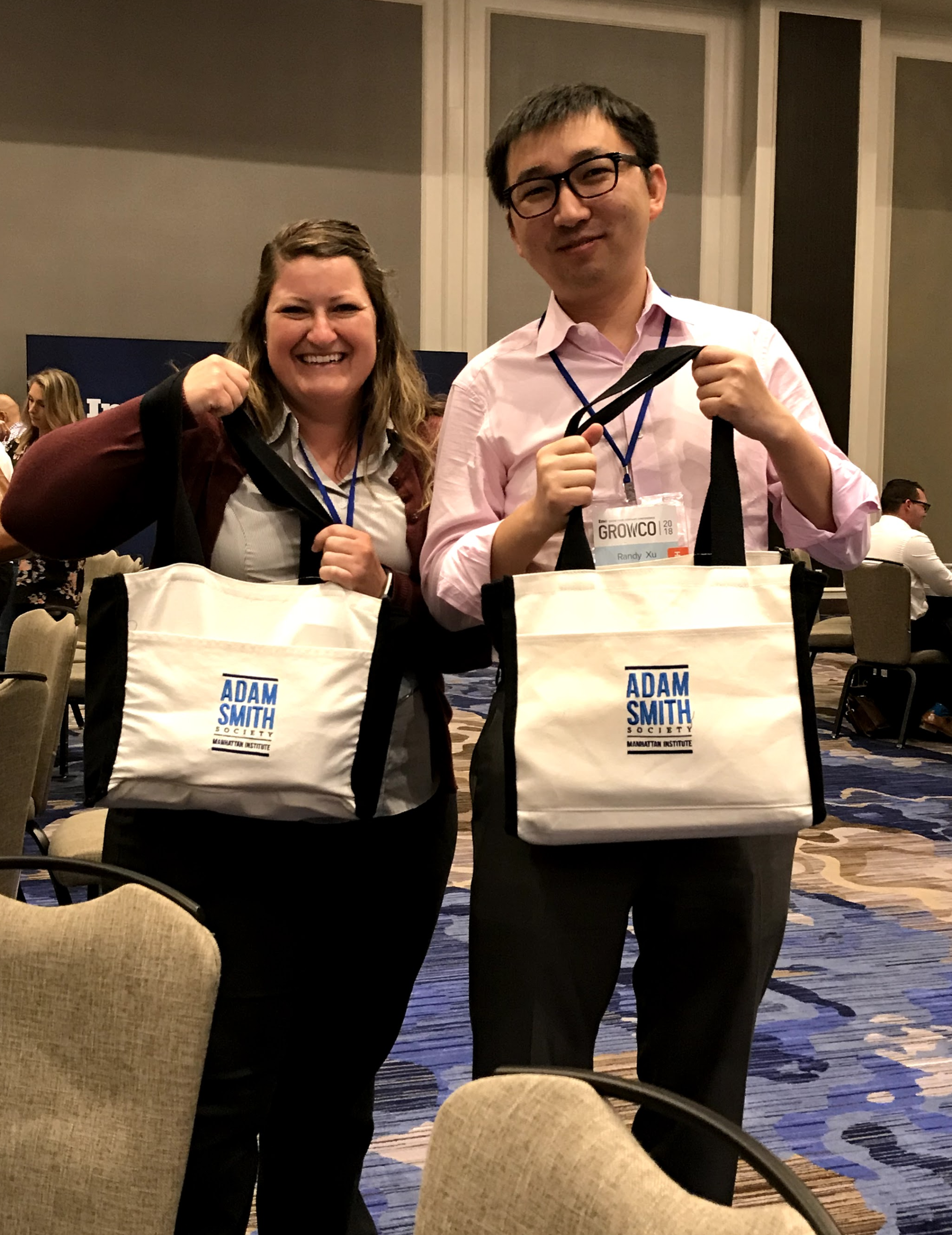 Members from our 2018 Chapter Award winning chapters—BYU, Northwestern Kellogg, and UVA Darden—attended the 2018 GrowCo Conference on May 30-31. The event, sponsored by Inc.
To conclude a busy month for Smith Soc, our Texas chapters convened in downtown Austin to discuss entrepreneurship and innovation. Members from our student chapters at SMU, Baylor, UT Austin, and Rice gathered with our professional chapters in Austin, Dallas, and Houston for two days of interacting and learning.
The event kicked off with a rooftop cocktail reception on Thursday evening, where members were able to converse over drinks and food.
On Tuesday evening, July 25th, Smith Soc's NYC Professional Chapter hosted a panel discussion that considered the future of New York's tech sector in at a venue on the west side of Midtown Manhattan.
The San Francisco Professional Chapter held its 2017 Summer Reception on Thursday July 20th. The reception featured a conversation with Joe Lonsdale, one of the co-founders of Palantir. Lonsdale also is a co-founder of 8VC and helped launch a number of other multi-billion dollar companies, including Formation 8, Addepar, and OpenGov.
As 2016 has drawn to a close, tech industry insiders increasingly have been wondering if the "sharing economy" has hit its peak. Has the market become saturated with new start-ups and apps? What is the future of companies operating in this space?
On Thursday evening in San Francisco's Financial District, The Adam Smith Society's professional chapters closed out a busy opening month to a fall season packed with events. The San Francisco Professional Chapter welcomed Katie Biber Chen, the general counsel of sharing economy rising  star Thumbtack.