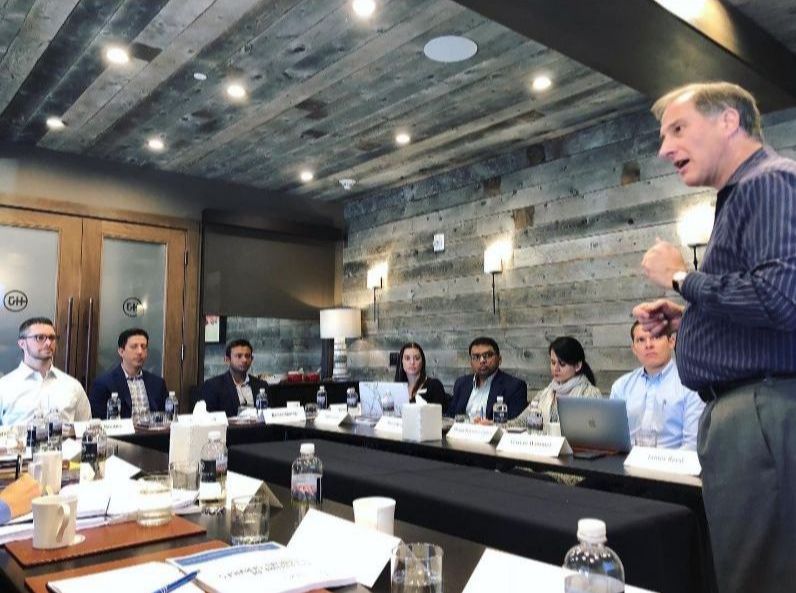 Last weekend weekend, 15 student and professional members from a variety of our chapters convened in Jackson Hole, Wyoming for a Smith Soc Trek on the future of financial services.
This fall, our chapters in the U.S. and abroad have been active with numerous events on business, public policy, and more. 
As part of the Smith Society
Aspiring for variety,
We look at autonomy
Within the economy.
I hope it brings notoriety!
—Limerick by UVA Darden member James (Asher) Begley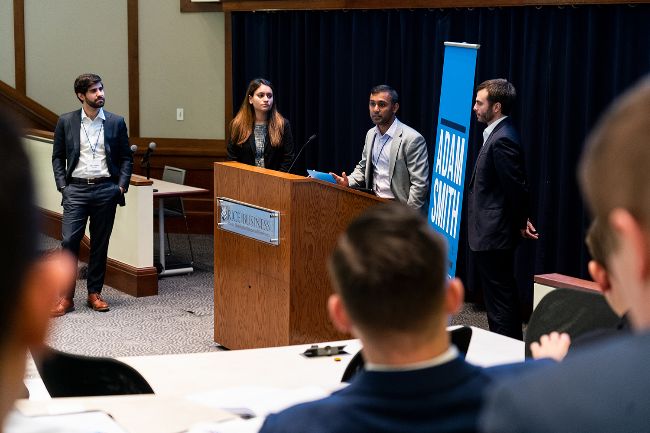 More than a dozen Smith Soc members trekked to Palm Springs, California, for a weekend of discussion with scholar and investor George Gilder on the disruptive potential of blockchain technology.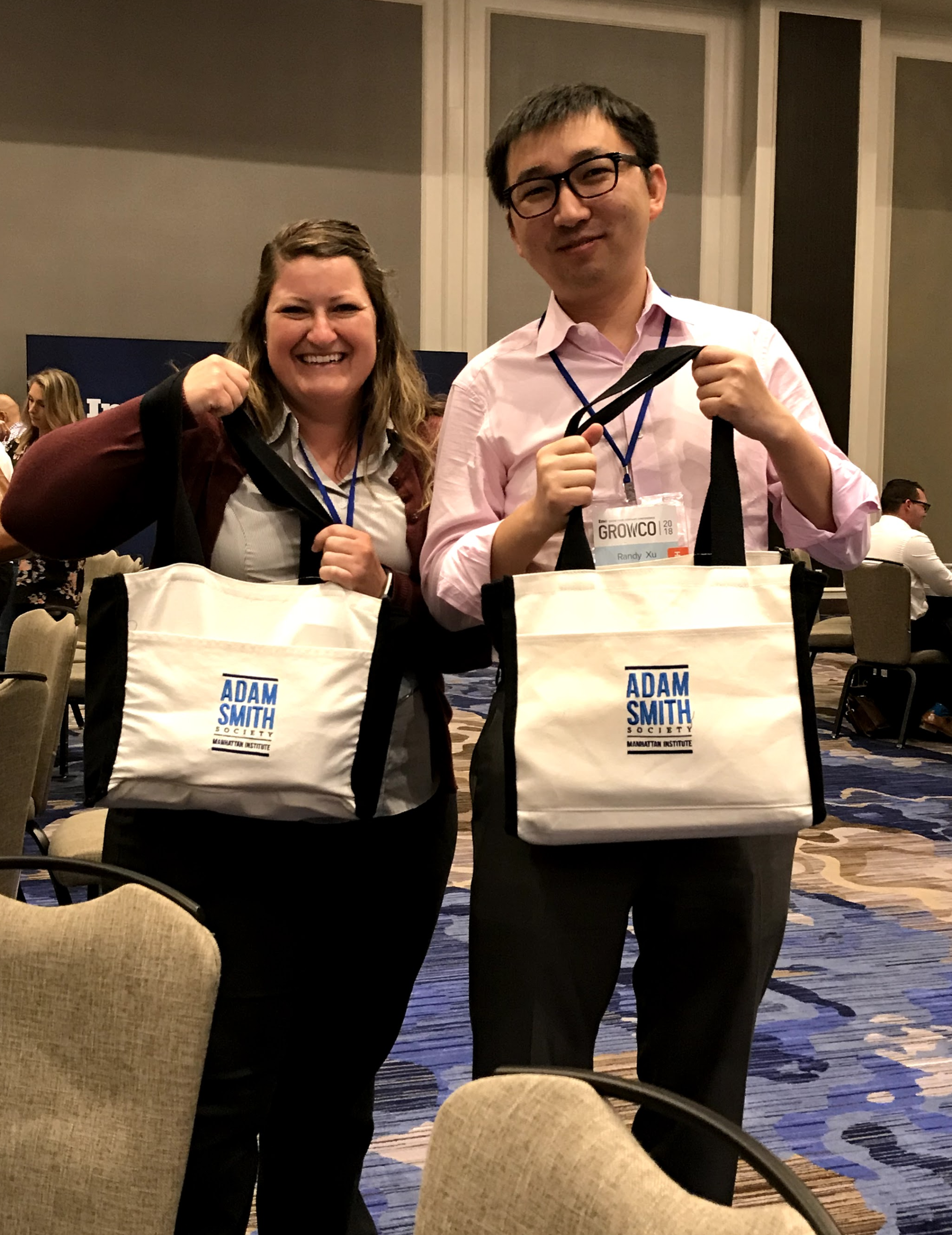 Members from our 2018 Chapter Award winning chapters—BYU, Northwestern Kellogg, and UVA Darden—attended the 2018 GrowCo Conference on May 30-31. The event, sponsored by Inc.
Last weekend, nine of our chapters participated in our first case competition. Hosted by our BYU chapter, the snowy sights of Provo, Utah provided a scenic backdrop for two days of discussion on the strategic questions facing Facebook after the 2016 U.S. election.
Earlier this month, our chapter at UVA Darden hosted Liberty Week for the second year in a row. With over four days of well-attended lectures, the UVA community got a chance to go in-depth with topics like automation and emerging markets. Speakers included:
Smith Soc_NYC came together on Monday, September 11th to hear former world chess champion, Garry Kasparov. In his newest book, Deep Thinking: Where Machine Intelligence Ends and Human Creativity Begins, Garry reflect on his infamous chess match against the IBM supercomputer Deep Blue and shares his thoughts on what we can learn in this new era of technological change.
On Tuesday evening, July 25th, Smith Soc's NYC Professional Chapter hosted a panel discussion that considered the future of New York's tech sector in at a venue on the west side of Midtown Manhattan.