Last week, Smith Soc members from across the country put their business skills and free-market knowledge to the test in our annual case competition. Teams prepared excellent case solutions to present before a panel of expert judges.
 
In our goal to deliver unique opportunities to our members during this challenging time, launched virtual programming—a series of interactive online video briefings by policy experts on a variety of topics including the many dimensions of the evolving coronavirus crisis.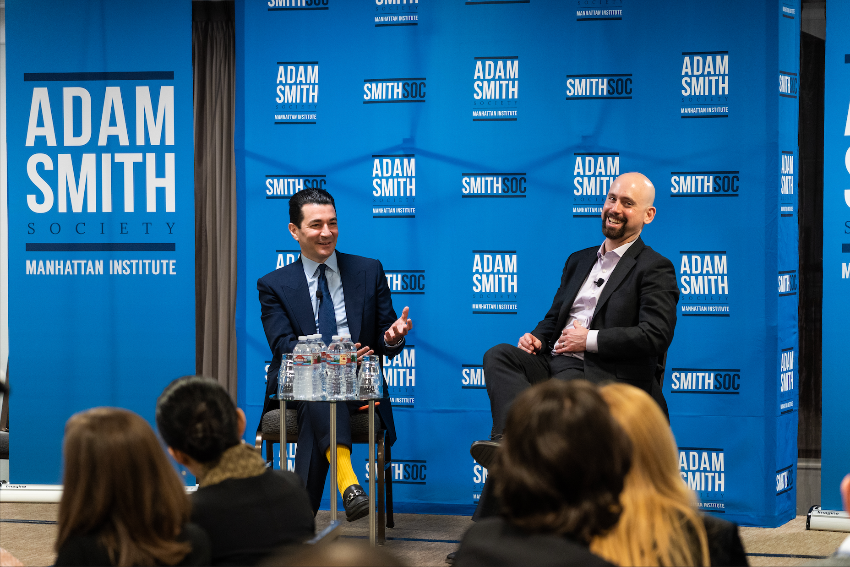 Last week, more than 100 Adam Smith Society members and healthcare industry experts met in San Francisco for our Health Care 2040 conference, an industry conference focused on technological and business model innovation in health care over the next several decades.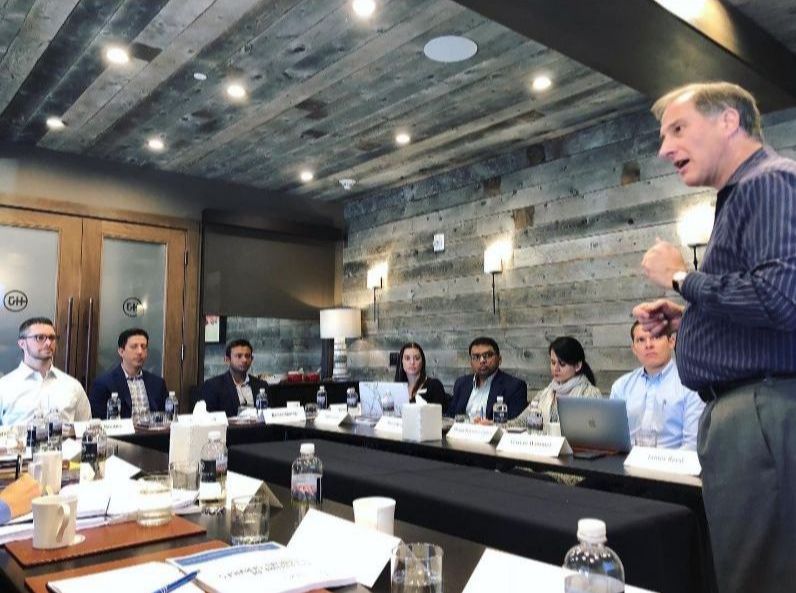 Last weekend weekend, 15 student and professional members from a variety of our chapters convened in Jackson Hole, Wyoming for a Smith Soc Trek on the future of financial services.
This fall, our chapters in the U.S. and abroad have been active with numerous events on business, public policy, and more. 
As part of the Smith Society

Aspiring for variety,

We look at autonomy

Within the economy.

I hope it brings notoriety!

—Limerick by UVA Darden member James (Asher) Begley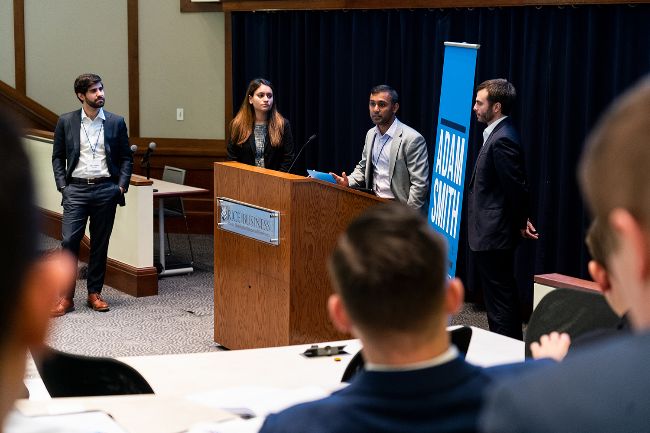 More than a dozen Smith Soc members trekked to Palm Springs, California, for a weekend of discussion with scholar and investor George Gilder on the disruptive potential of blockchain technology.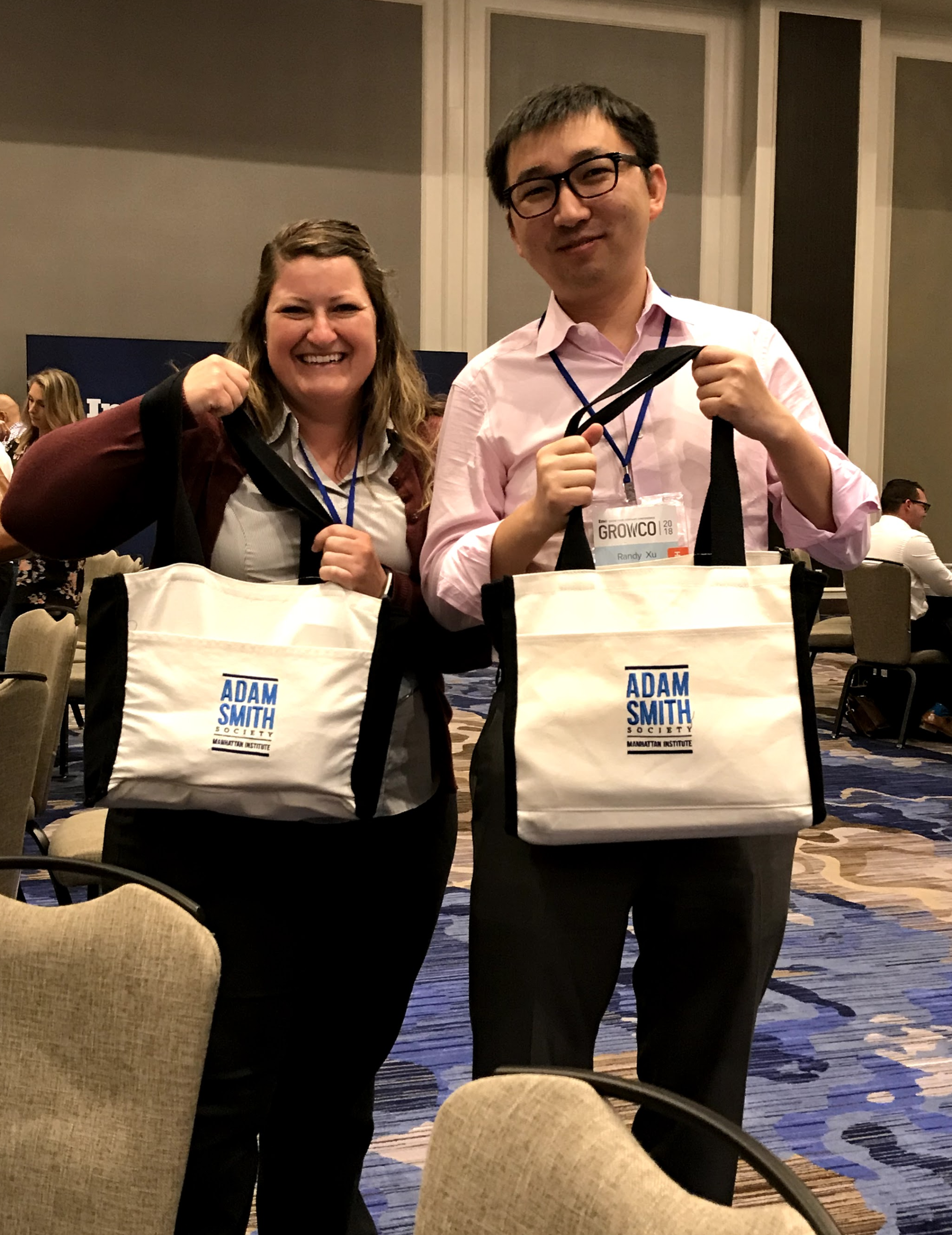 Members from our 2018 Chapter Award winning chapters—BYU, Northwestern Kellogg, and UVA Darden—attended the 2018 GrowCo Conference on May 30-31. The event, sponsored by Inc.
Last weekend, nine of our chapters participated in our first case competition. Hosted by our BYU chapter, the snowy sights of Provo, Utah provided a scenic backdrop for two days of discussion on the strategic questions facing Facebook after the 2016 U.S. election.