Smith Soc Featured Member
Questions and Answers with Adam Smith Society Members.
Abhishek Lohia | NYU Stern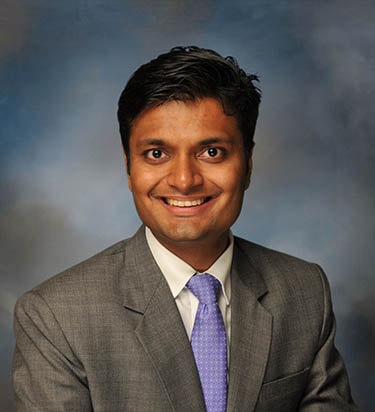 Abhishek is a second-year M.B.A. candidate at NYU Stern School of Business and currently the copresident of the Adam Smith Society at Stern. After graduating next month, he will be pursuing a career in health-care banking at Deutsche Bank in New York. 
What's the most interesting thing about you that we wouldn't learn from your résumé alone?
Apparently, I make the best sangrias and absinthe cocktails. I was voted the best mixologist during my undergrad years when I was a teetotaler.
You participated in our trek on health care. What was your biggest takeaway of the weekend?
It's funny how subtle choices that we make in life (in business school?) can totally change our outlook and priorities. Prior to the trek, all my knowledge about this exciting industry came from my being an unwitting customer. However, immersing myself in the singular issue of rebooting health care in the serene confines of the Napa vineyards—in the company of 12 other students handpicked from top business schools in the country, along with leading economists and thought leaders like Paul Howard (who is now a senior advisor with the FDA) and Linda Avey (cofounder, 23&Me)—hurled me on a career path in an industry that I hadn't given much thought to prior to school. So I ended up combining my passion for finance and banking with my newfound interest in health care to pursue a career in health-care banking. Not only has the Society enabled me to talk intelligently about the industry; it also helped me connect with people within the industry and students in other schools. This is the level of impact that no other club on campus can replicate.
We be debated whether or not bitcoin is a bubble at the National Meeting.  Where do you stand and why?
I have my doubts on the real utility of bitcoin and other cryptocurrencies—there are more than 1,500 cryptocurrencies in the ecosystem at present. First, these digital offerings are environmental disasters—the mining operations consume more raw energy than entire cities and states combined! Second, Bitcoin Core, the software client, processes fewer than ten transactions per second; traditional payment systems process in tens of thousands. Third, the utility of any currency is in the stability of its core value: the volatility in the price of bitcoin (and the price is inherently linked to such fiat currency as the U.S. dollar) defeats its purpose as an alternative storage of value. If it were the currency of a country, it would be defunct by now. I see bitcoin more as a speculative asset class—and perhaps a bubble waiting to burst. However, I am eager to hear different perspectives from the distinguished panelists on either side of the debate during the National Meeting.