This past weekend, the Adam Smith Society held its third-annual Case Competition in Los Angeles, CA. Smith Soc's multi-chapter case competition ("Case Comp"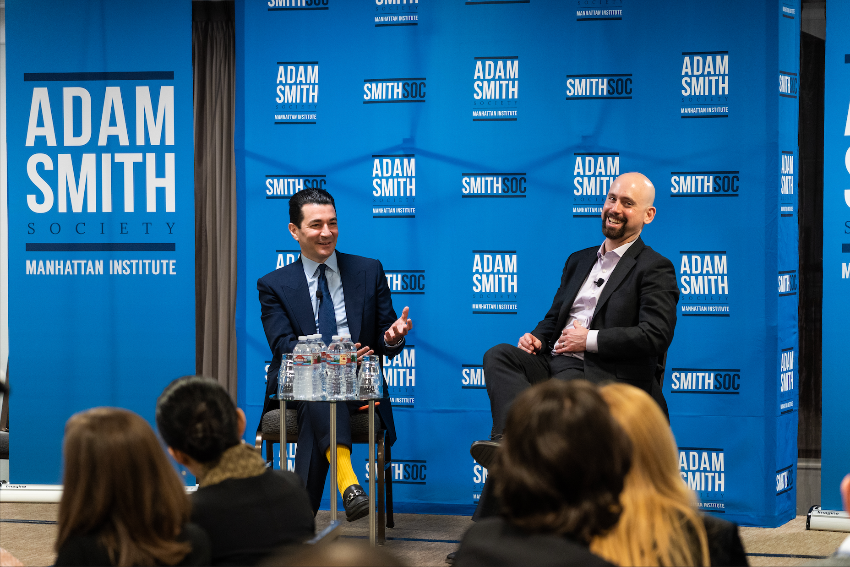 Last week, more than 100 Adam Smith Society members and healthcare industry experts met in San Francisco for our Health Care 2040 conference, an industry conference focused on technological and business model innovation in health care over the next several decades.
Last month, members from our student and professional chapters trekked to Edinburgh, Scotland for a weekend immersed in the texts of Adam Smith and local culture where he spent many years. In discussions led by Adam Smith scholar Dr.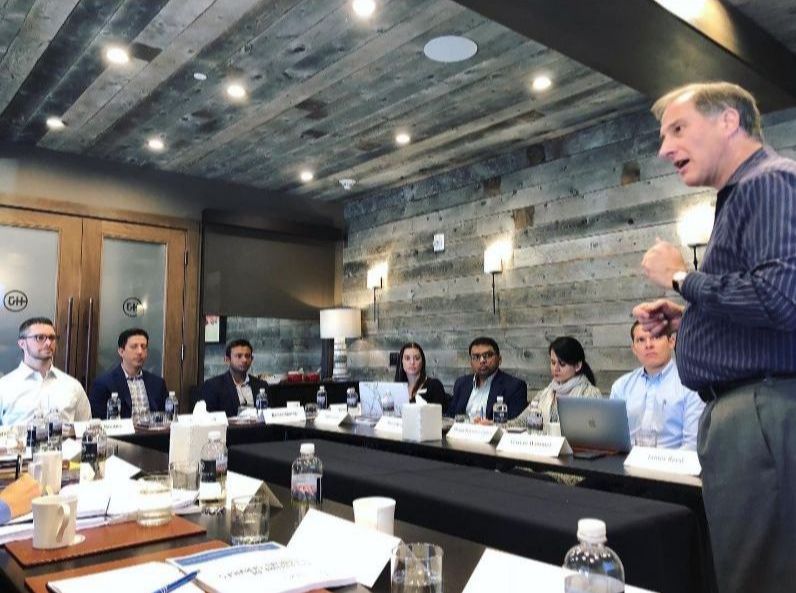 Last weekend weekend, 15 student and professional members from a variety of our chapters convened in Jackson Hole, Wyoming for a Smith Soc Trek on the future of financial services.
This fall, our chapters in the U.S. and abroad have been active with numerous events on business, public policy, and more. 
This summer we hosted receptions in London, Houston, Austin, Boston, Chicago, Dallas, New York, San Francisco, and Washington, D.C. 
On June 15, we welcomed Wake Forest University professor James Otteson for a Saturday seminar in New York. Otteson discussed the principles of Adam Smith and how to apply those principles to current economic issues.
Poets & Quants has released its list of 100 MBAs To Watch in the Class of 2019.Congratulations to members Michael Bailey (SMU Cox), Svitlana Niskoklon (UNC Kenan-Flagler), Tyler Yoder (Indiana-Kelley), and Michael Annunziata (USC Marshall) for appearing on this year's list. Explore the full list.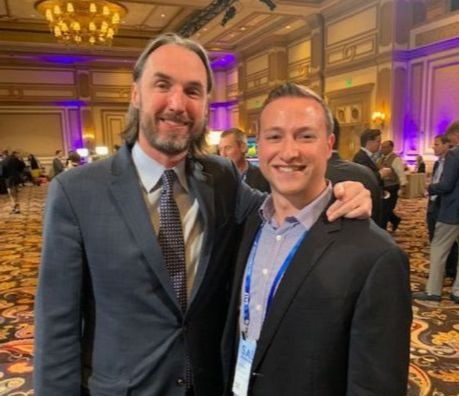 Last week, members had the opportunity to attend SkyBridge Capital's SALT Conferencein Las Vegas—a "global thought leadership forum devoted to unlocking growth opportunities in the fields of finance, economics, entrepreneurship, public policy, technology and philanthropy." Speakers included