Last month, our chapter at CU Boulder Leeds — one of our newest student chapters — hosted an event on women in business, leadership, and early-stage investments. Co-hosted by the Women in Business club, the event features promiment panelists, all of whom are members a C200, a women's executive leadership organization.
On October 18, the Adam Smith Society launched its ninth professional chapter in Washington, D.C.



More than a dozen Smith Soc members trekked to Palm Springs, California, for a weekend of discussion with scholar and investor George Gilder on the disruptive potential of blockchain technology.
Last Thursday in New York City, Harvard economic professor Edward L. Glaeser delivered the James Q. Wilson, in which he discussed how millennials and younger Americans view different economic systems.
In our newsletter this summer, we shared books recommended by Brian C. Anderson, City Journal editor and host of City Journal's 10 Blocks Podcast. In an August episode with Manhattan Institute executive vice president Vanessa Mendoza, Anderson shared a list of seven books that range from Adam Smith to V.S. Naipaul.
Last week in London, we welcomed former Member of the European Parliament (MEP) Daniel Hannan for a "Free Trade in the Age of Brexit" discussion and reception.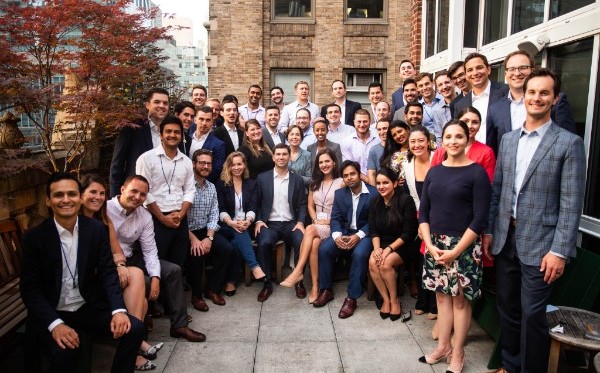 On Saturday, July 28, our 2018–19 student chapter leaders joined us in midtown Manhattan for our Leadership Retreat. During the day on Saturday, chapter leaders heard from Smith Soc staff and alumni on best practices for management, marketing, and more. In the evening, everyone gathered for a rooftop cocktail reception with Marilyn G.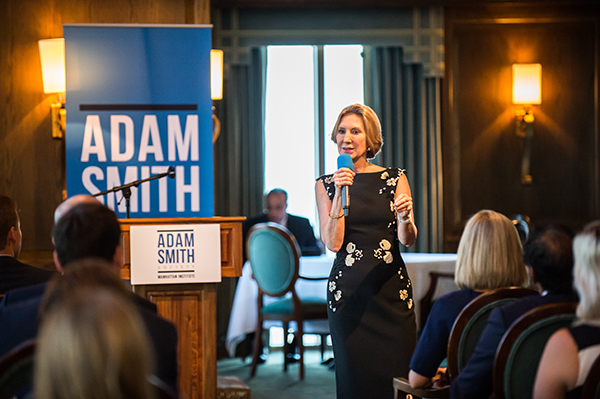 Earlier this month, our three Texas-based professional chapters in Austin, Dallas, and Houston hosted their summer welcome receptions.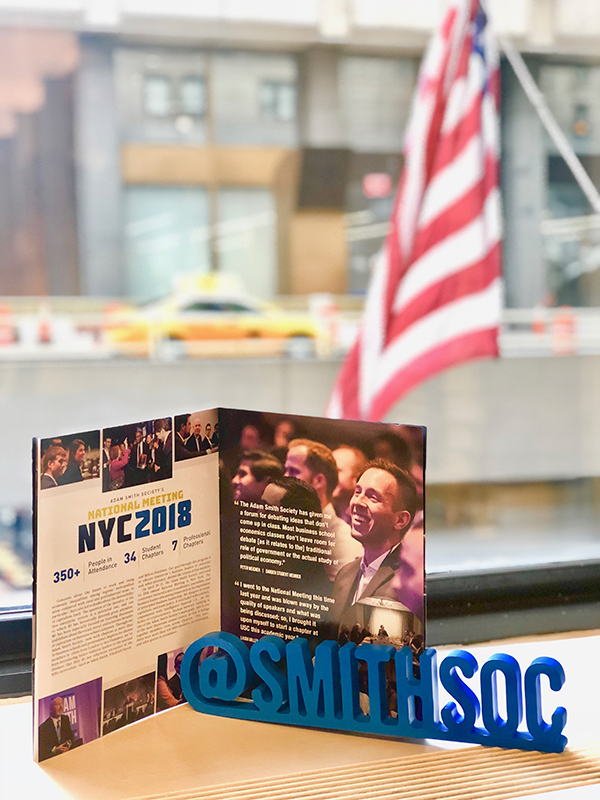 As a project of the Manhattan Institute—a leading public policy think tank based in New York City—the Adam Smith Society is able to promote thoughtful discussion on economics, public policy, and business through our MBA and professional chapters, exclusive opportunities, and global network.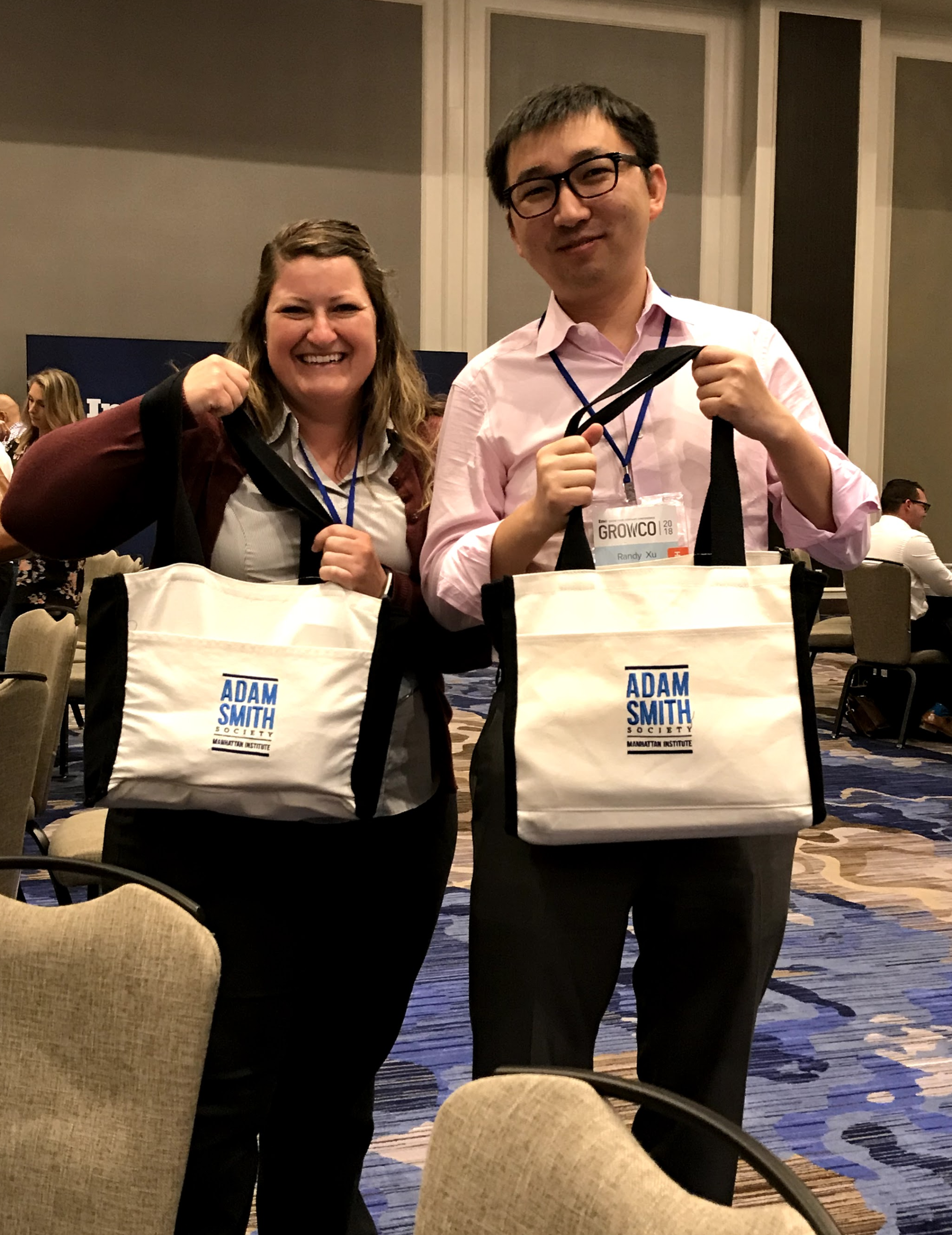 Members from our 2018 Chapter Award winning chapters—BYU, Northwestern Kellogg, and UVA Darden—attended the 2018 GrowCo Conference on May 30-31. The event, sponsored by Inc.