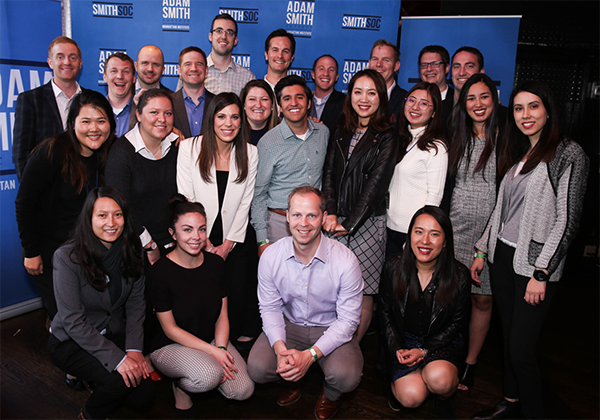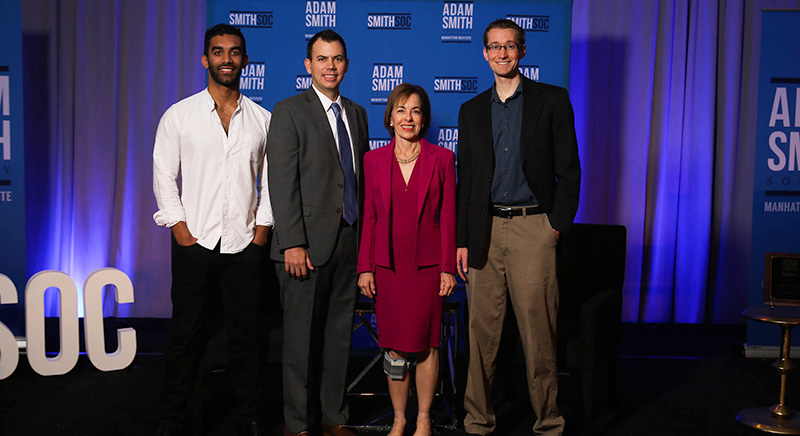 Last weekend, student members from our Columbia, NYU, and UVA Darden chapters trekked to D.C. for a weekend immersed in public policy. 

To conclude a busy month for Smith Soc, our Texas chapters convened in downtown Austin to discuss entrepreneurship and innovation. Members from our student chapters at SMU, Baylor, UT Austin, and Rice gathered with our professional chapters in Austin, Dallas, and Houston for two days of interacting and learning.
The event kicked off with a rooftop cocktail reception on Thursday evening, where members were able to converse over drinks and food.
This month, our Adam Smith Society chapters have hosted a number of intellectually engaging events for our members — both at home and abroad.
Last weekend, nine of our chapters participated in our first case competition. Hosted by our BYU chapter, the snowy sights of Provo, Utah provided a scenic backdrop for two days of discussion on the strategic questions facing Facebook after the 2016 U.S. election.
Image: The Darden Report.
Earlier this month, our chapter at UVA Darden hosted Liberty Week for the second year in a row. With over four days of well-attended lectures, the UVA community got a chance to go in-depth with topics like automation and emerging markets. Speakers included:
Last week at Duke University, our Fuqua chapter sponsored an all-day conference to reflect on Trump's first year in office. Attended by over 100 Duke MBA students, there were three panels — on health care, taxes and the year ahead, respectively — and a keynote address by Bill Kristol. 
Needless to say, we are fans of Adam Smith — so it caught our eye when we were pointed to, via @MBAEconomics on Twitter, the news of an album "Silent Revolution," by a band named The Benevolent Dictators. With tracks such as "Impartial Spectator," the album is very much Smith-inspired, and its mix of pianos, guitars and drums add both rock and folk elements that complement the economic philosophy contained in the lyrics. Listen below and let us know your thoughts!