National Meeting 2021 took place online last week. We welcomed a range of top executives, thought leaders, and academics for discussion on free-market capitalism's biggest challenges—from woke capitalism, to inequality and human capital, to cronyism.
 
Speakers inclued Dr. Condoleezza Rice, Jeff Yass, Steve Liesman, Vivek Ramaswamy, Luigi Zingales, Jason Riley, Allison Schrager, and more.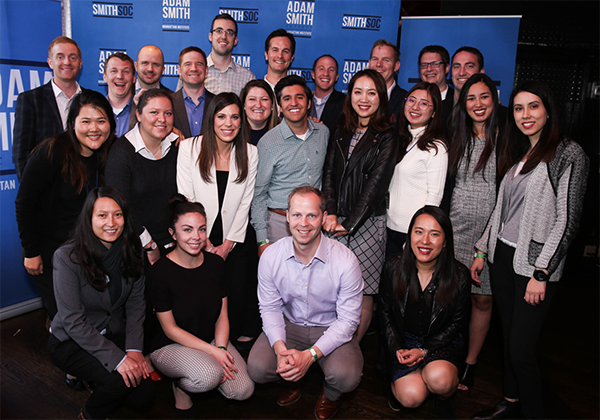 Last weekend, student members from our Columbia, NYU, and UVA Darden chapters trekked to D.C. for a weekend immersed in public policy. 



Last week at Duke University, our Fuqua chapter sponsored an all-day conference to reflect on Trump's first year in office. Attended by over 100 Duke MBA students, there were three panels — on health care, taxes and the year ahead, respectively — and a keynote address by Bill Kristol. 
Last week at a private dinner in New York City, Smith Soc hosted The Weekly Standard's Bill Kristol for a discussion on the first year of President Trump.
On Tuesday August 1st, the Smith Soc summer receptions series came to a conclusion as Smith Soc Chicago hosted a panel discussion about the ongoing Illinois budget crisis.
The Adam Smith Society hosted the fourth event of 2016-17 in the Smith Soc Treks series from June 8-10.
The American economy is no longer growing as it once did. From the end of World War II through 1980, the GDP of the United States grew 3.3 percent each year on average. In the 35 years that followed, GDP growth fell, yet there was enormous technological innovation, including the emergence of venture capital, the personal computer, the Internet, and the iPhone. High-growth, high-technology firms now account for one-fifth of the value of U.S.