Dean Ball
Interim Director
Dean Ball is the Interim Director of the Adam Smith Society. In this role he oversees strategy, national and chapter-based programming, and initiatives to grow SmithSoc's membership. Previously, he served as Deputy Director of MI's State and Local Policy team, managing scholars covering issues such as public finance, infrastructure, K-12 education, and urban policy. In addition to his role with the Adam Smith Society, he oversees MI's Hayek Book Prize, its Walter B. Wriston Lecture, and its MI on Campus program. He graduated from Hamilton College with a B.A. in History in 2014, and currently lives in Brooklyn, New York.
Gregory J. Fitton
Marketing Communications Manager
Gregory J. Fitton is the marketing communications manager for the Adam Smith Society. He has prior experience in research and education, as well as entrepreneurial experience in online media and martial arts. Gregory is from the greater New York City area and graduated from Syracuse University in 2012. 
Alena McGonigle
Program Officer
Alena McGonigle is a program officer at the Adam Smith Society. She holds a bachelor's degree from the University of Richmond, where she studied political science and history and competed in the shot put and discus as a Division 1 track and field athlete. Throughout her college career, Alena completed internships with both Senator Patrick Toomey and The Heritage Foundation. Originally from Chester Springs, Pennsylvania, Alena now resides in New York City.
Alexandra Cohill
Program Officer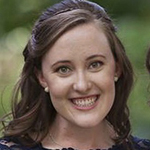 Alexandra Cohill is a program officer at the Adam Smith Society. She holds a bachelor's degree from the University of Dallas where she studied Politics and Spanish. She has experience working in classical charter schools as well as local New York government. Originally from Virginia, she now resides in New York City.
Ann Hollingsworth
Regional Program Officer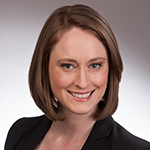 Ann (Browning) Hollingsworth is the Regional Program Officer based in Massachusetts for the Adam Smith Society. Before moving to the Adam Smith Society team, she worked in fundraising for the Manhattan Institute. Prior to joining MI in 2017, Ann spent over a decade working in the asset management industry, including nearly 6 years in marketing and investor relations at LibreMax Capital, LLC, and performed a range of functions at global investment firm, D. E. Shaw & Co., L.P. and life insurance company, AXA Equitable. She also developed and co-chaired the NextGen New York chapter of 100 Women in Finance from 2011-2016, as well as the Down Town Association Younger Members Committee (2009-2018), and currently serves as Secretary on the Board of Directors of Treatment Advocacy Center. Originally from Seattle, Ann graduated from Fordham University in 2005 and holds the CFA Claritas Investment Certificate. 
Contact Us