The Adam Smith Society's National Meeting brings together MBA students, professionals, and business leaders for a weekend of thought-provoking panels and lively discussion in New York City. Be sure to read our FAQ & Policies page before registering. 
NOTE: Only paid members of the Adam Smith Society are eligible to attend. Not yet a paid member? Learn more about our membership options.  
Award Opportunities at the 2019 National Meeting
Principled Leadership Award - Keynote Speaker
Daniel Loeb—Founder and CEO, Third Point LLC—will receive the Adam Smith Society's 2019 Principled Leadership Award and speak at the National Meeting. The Principled Leadership Award honors business leaders who understand the centrality of free markets to our economic system and civic life.

Daniel Loeb founded Third Point LLC, a leading institutional asset management firm headquartered in New York, in 1995. As Chief Executive Officer, he leads portfolio management and research activities. Third Point invests globally in equities and in credit, and frequently takes a constructive approach to engaging with management teams and boards of directors to bring about changes necessary to create shareholder value. The firm manages capital for an investor base that includes sovereign wealth funds, corporate and government pensions, insurance and reinsurance companies, emerging and developed markets, ultra-high net worth individuals, and international private banks.

He has served on five publicly-traded company boards: Ligand Pharmaceuticals; POGO Producing Co.; Massey Energy; Yahoo!; and Sotheby's, where he is a current board member. Daniel has served on numerous Board Committees including Executive, Compensation, Nominating and Corporate Governance, and Business Strategy.
 
Daniel Loeb's primary philanthropic interests include criminal justice reform, educational and economic opportunity, human rights, and Jewish and Israel causes. He serves on the board of Success Academy Charter Schools, America's highest-performing public charter school network, and supports a number of medical research initiatives, including the Ronald M. Loeb Center for Alzheimer's Disease at Mount Sinai Health System in New York City, named for his father, where Daniel Loeb is also a trustee. He is a Member of the Council on Foreign Relations.
 
He graduated from Columbia University with an A.B. in economics in 1983, endowed the Daniel S. Loeb Scholarship for undergraduate study, and received the school's John Jay Award for distinguished professional achievement.
Additional Speakers
More Speakers TBA!
Debate on Driverless Cars 
What if the next car you buy or taxi you hail drives itself? Driverless cars, also known as autonomous or self-driving vehicles, are currently in test-drive mode around the globe. Proponents claim this innovation will drastically improve our lives, with fewer auto accidents, less traffic congestion and carbon emissions, as well as greater accessibility for the elderly and those with physical limitations. Opponents, however, argue that autonomous vehicles will increase traffic, render current infrastructure obsolete, and jeopardize millions of auto-related jobs. Worse yet, they say, these cars are nothing more than a computer-on-wheels, meaning an error in programming by developers, or hacking by nefarious actors, could lead to disaster. Should we proceed with caution? Or embrace the driverless car?

Intelligence Squared U.S. will join us at the 2019 National Meeting for a live debate on driverless cars featuring the following expert debaters:
Jeffrey Sachs | Director, United Nations Sustainable Development Solutions Network and Director, Center for Sustainable Development at Columbia University
Chris Urmson | Co-founder and CEO of Aurora
Meredith Broussard | Data Journalist and Author, Artificial Unintelligence: How Computers Misunderstand the World
Ashley Nunes | Research Scientist, MIT Center for Transportation Logistics
Read the recap of our 2018 National Meeting — featuring Cliff Asness (Principled Leadership Award), Douglas Irwin, Dambisa Moyo, a debate in partnership with Intelligence Squared U.S., and more.
Partnerships
We are excited to partner with the SALT conference for spring 2019. The conference takes place in Las Vegas from May 7-10. In addition to a number of select members being able to attend the conference for free, National Meeting attendees are able to apply to attend the SALT Conference for the discounted rate of $1,000. Furthermore, these attendees will be able to access a conference hotel rate.*
Applications due by Friday, March 1 at 6:00 PM
Notification will go out by Friday, March 15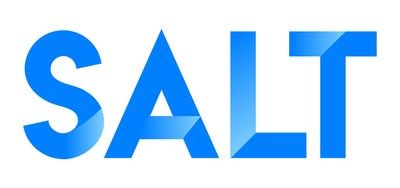 *Travel is not included.
National Meeting Tentative Schedule
April 12, 2019
April 13, 2019
9:45AM - 10:45AM
"What Adam Smith Knew" with James Otteson
10:45AM - 11:30AM
"The Once and Future Worker" with Oren Cass
1:15PM - 2:00PM
Principled Leadership Award Keynote with Daniel S. Loeb
3:00PM - 4:30PM
IQ2US Debate: All Hail the Driverless Car!
6:30PM - 8:30PM
Closing Reception (Offsite)